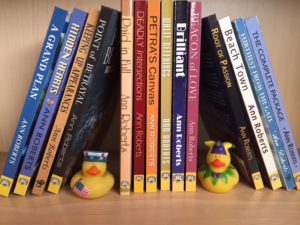 WELCOME.
Thanks for visiting my new and improved website. It features all of my books, what I've been doing and what's coming up. I'm so grateful for my readers, and I love to hear from them. Please feel free to contact me. I'll continue to work on the site, so keep checking back for updates. I'm so glad you're here!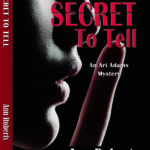 Five women. Five secrets.
Attorney Victor Guzman knows their secrets, so it's no surprise when he's found dead in his law firm's restroom.
Real estate agent/amateur sleuth Ari Adams and her girlfriend, ex-cop-turned-private-investigator Molly Nelson, are working hard to build their careers and rebuild their relationship. While Molly investigates the Guzman slaying, Ari unravels a mystery of her own, a murder with roots going all the way back to her childhood.
Solving the mysteries will require them to unearth secrets that others desperately want to stay buried.
In the sixth Ari Adams mystery, A Secret to Tell, readers will get a treat: two mysteries for the price of one!